WORLD KNOWN MFG(CAYMAN) LIMITED was found on Nov 19, 2015 in British Cayman Islands.
With over 30 years experiences in commerical vehicle parts production, our company and its subsicidiaries has extended business to many industrialized countries such as USA, UK, Sweden, Danmark, Japan.
Our business are operated in mainly two locations: World Known Precision Industry(Fuzhou) Co Ltd(aka WKPF) and World Known Precision Industry(Taiwan) Co Ltd(aka WKPT). We provide products and services with excellent quality to customers in commerical vehicle, green energy(wind power), construction machinery, agricultural machinery and other industrial euquipment industries with our extenstive manufacturing experience and product capabilities.
Our goal is to become the leader in design, engineering and manufacture of metal components in global automotive industries.
WKPF
Business Unit:World Known Precision Fuzhou(WKPF) WKPF was found on Dec 2003 and production launced in the following Jaunary in Changle district, Fuzhou City with main business as diesel engine and air disc brake components for commerical vehicle customers.

With years of efforts, WKPF has experienced siginificant achievement in the commerical vehicle suppy chain and will continue to do so. Our goal is to become the leader in design, engineering and manufacture of metal components in global automotive industries.
WKPT
Business Unit: World Known Precisoin Taiwan(WKPT) WKPT was formerly the machining shop of World Known Mfg. Co., Ltd for over 30 years and then merged into World Known Mfg. Co., Ltd as its Taiwan subsidiary on November 2016.

Abide by going concern concept and continuous improvement mindset, WKPT has gradually developed from a mere iron casting machinist to a reliable supplier for global customers as a metal solution provider with comprehensive material and process capabilities.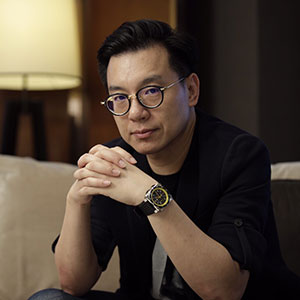 Since the establishment of WKG, we are moving forward steadily with a solid pace in the metal processing industry. Relying on integrity management and providing high-quality products, we have won the trust and affirmation from customers. In the fast-developing industrial environment, no one has the ability and knowledge to make the company success by oneself. The key point to succeed is teamwork. Rapid and effective interaction within the team and communication are the keys to affect sustainable operations. Through this, WKG provides a platform for the team to facilitate the implementation and cooperation of employees, and encourages the employees to participate and provide suggestions. WKG always listens to opinions and maintains an open attitude for the different voices.
WKG values employee rights and career planning development. Also provides good working conditions, encouraging the employees to learn new skills according to their needs, investing in talent training and innovative technology research and development to establish an effective and rapid talent cultivation and development system to respond to the current rapidly changing environment. WKG values RD, and also build an automated manufacturing system and optimize the manufacturing process to improve production efficiency and quality. Stable quality and competitive delivery make us win the trust of customers.
With the core values, Safety, Quality, Integrity, Cooperation, Responsibility, WKG will dedicate to train the employees' skills and contribute to the society. WKG will establish a long-term relationship of mutual benefit and mutual value creation with all shareholders. Committed to building sustainable development will become our purpose.
Milestone
1969
WKM was founded in Taichung County, Taiwan.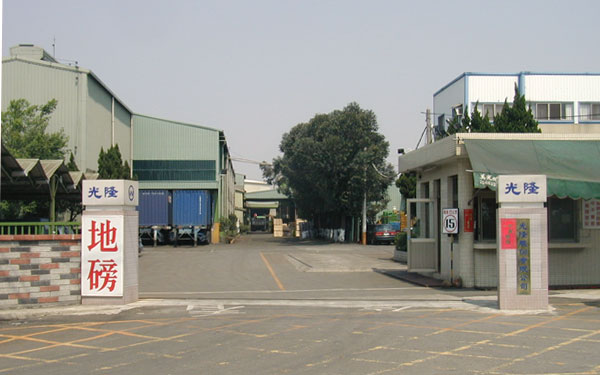 1995
Obtained ISO-9002 certification.
1998
Obtained ISO-9000 certification.
2004
Established World Known Precision Industry (Fuzhou) Co., Ltd. in Fuzhou, China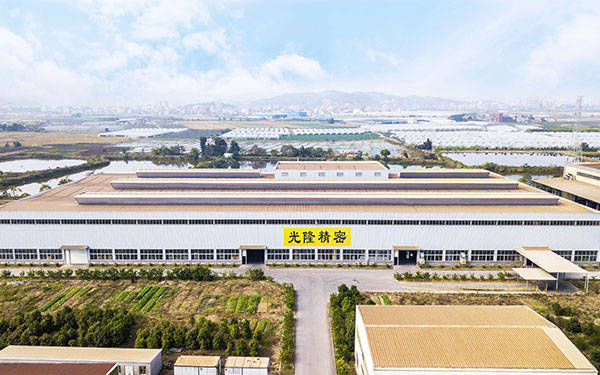 2005
Implemented WorkFlow ERP
2007
WKPF Obtained ISO 14001:2004 certification.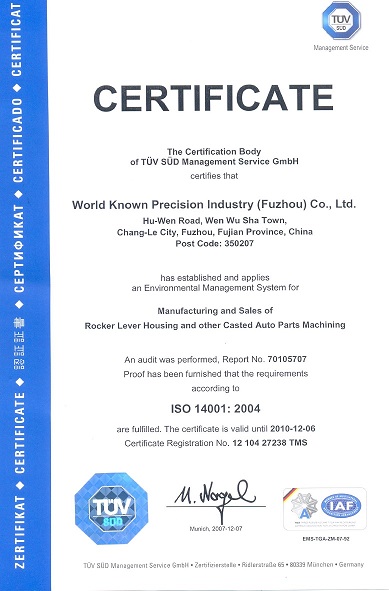 2008
Mass production of green energy wind turbine brake components.
2010
取得 ISO/TS 16949 認證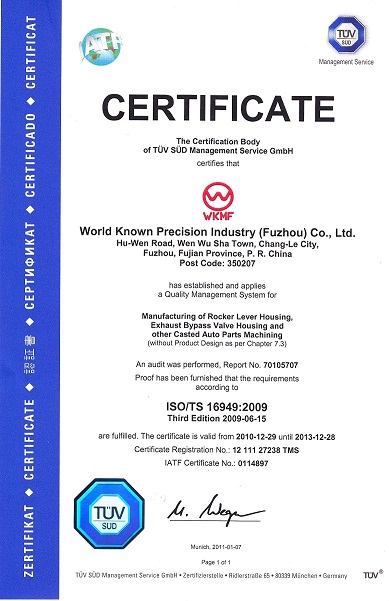 2011
WKPF obtains ISO/TS 16949:2009 3rd Edition certification.
2013
WKPF obtains OHSAS 18001:2007 certification.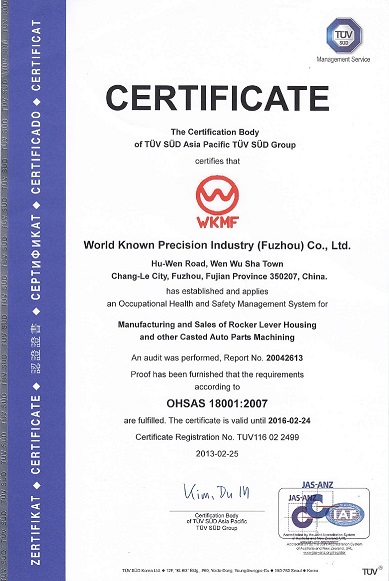 2017
WKPF obtains China Informationization and Industrialization Integration System Requirements (Trial) certification.
2018
WKPF obtains IATF 16949 certification.
2018.
WKPF obtains ISO 9001:2015 certification.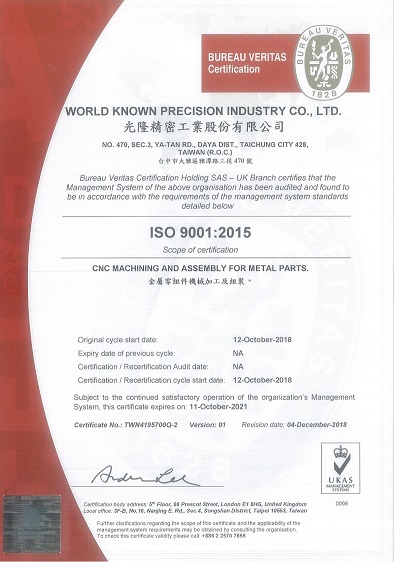 2020
WKPT obtains ISO 45001:2018 certification.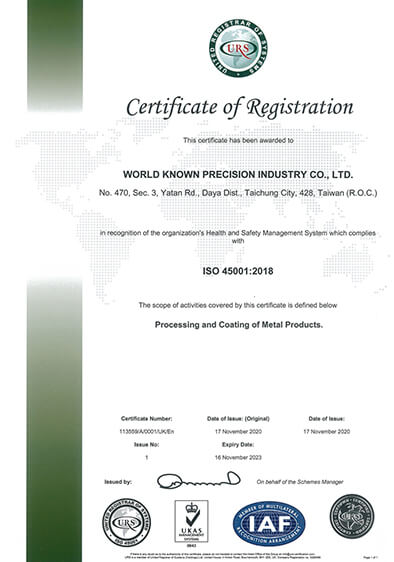 2020.
WKPT obtains ISO 14001:2015 certification.